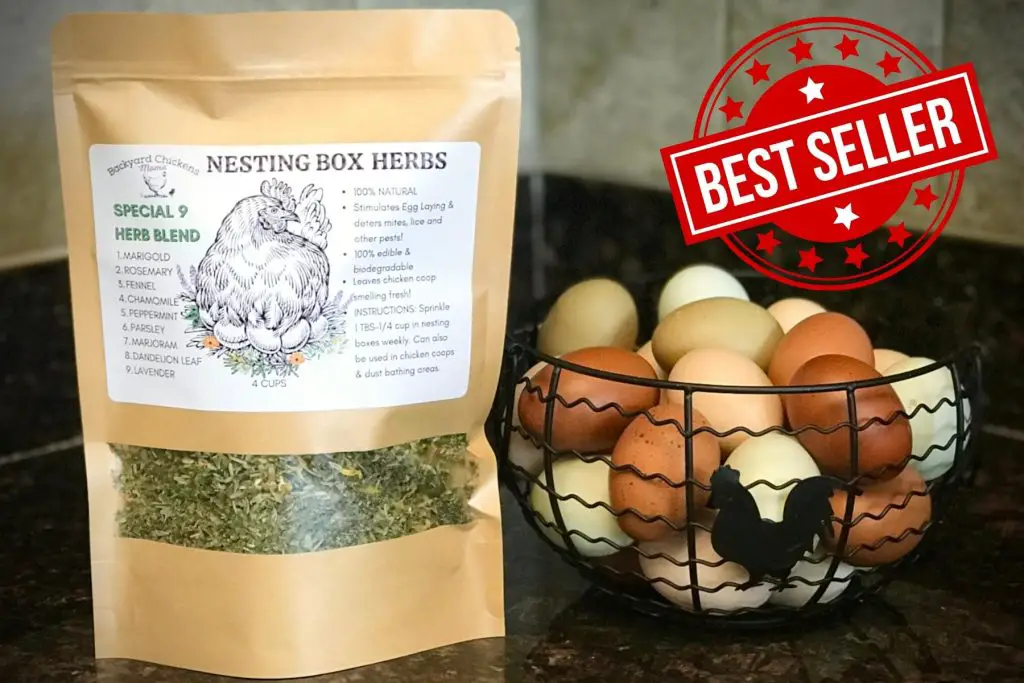 Nesting Box Herbs for Egg Laying Chickens
STIMULATES EGG PRODUCTION
DETERS PESTS: Mites, Lice, Flies, Fleas, Mosquitos, Snakes & more!
100% NATURAL and Edible
FRESH Smelling
FREE SHIPPING
Makes Chickens HAPPY!
How to Prepare Eggshells for Garden-5 Simple Steps
This article will show you how to prepare eggshells for garden. If you would like to jump ahead to any part within this article, I provided the links below.
I have always enjoyed having a flourishing garden and look forward to watching what I have planted turn into healthy, thriving fruits, vegetables and plants. That's the fun part. What isn't so fun is having to spend a lot of money on different fertilizers to make it happen.
This is why I started looking into ways that I can save on fertilizers by using things that I already had in my own home.

Calcium is an essential nutrient that plants need to thrive. You can provide this important mineral to your garden by fertilizing the soil with eggshells. Knowing how to prepare eggshells for garden involves properly sanitizing, crushing and adding the correct amount of eggshells to your soil.
This is the key to producing overall healthier plants and at no additional cost to you!
Benefits of Using Crushed Eggshells in Your Garden
GARDENING TIP:
WHAT ARE EGGSHELLS
GOOD FOR?
1. IMPROVES YOUR PLANTS
ROOT SYSTEM
2. PRODUCES MUCH
HEALTHIER SHOOTS
3. HEALTHIER LEAVES
4. HEALTHIER BUDS
5. HELPS TO DETER
SNAILS & SLUGS
6. HELPS PREVENT
BLOSSOM END ROT
7. LESS LIKELY TO
DEVELOP DISEASES
8. INCREASES PLANT
GROWTH BY 300%
9. PRODUCES STRONGER
PLANTS
10. PRODUCES MORE PEST
RESISTANT PLANTS
(TOUGHER LEAVES)
GARDENING TIP: WHAT ARE EGGSHELLS GOOD FOR?
How to Prepare Eggshells for Garden Step 1: Saving Egg Shells
How do you save eggshells? I find it best to always have a pan or container set aside for eggshells. Each time you crack an egg, wash it and add it to your eggshell collection. Once you have enough eggshells saved up to line a baking tray, it's time to sanitize them.
If you use a metal baking tray, you can store them in your oven. Remove them when you need to bake. After baking, place the eggshells back in the oven (during the cool down of your oven). This will help to kill off any bacteria.
How to Prepare Eggshells for Garden Step 2: How to Dry Eggshells in Oven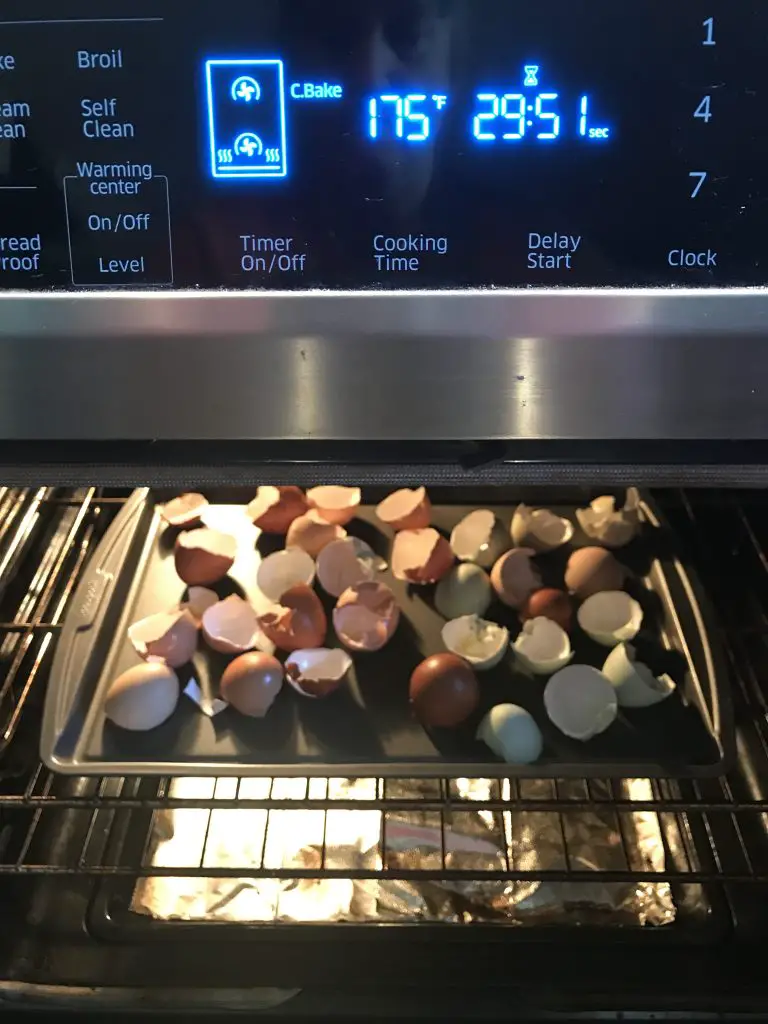 Why Should I Sanitize Eggshells for Garden?
Sanitizing eggshells before using them in your garden will help prevent contamination with salmonella bacteria and other harmful germs. The best ways to sanitize eggshells for your garden is to bake them in your oven at a low temperature or to microwave them.
How Long to Bake Eggshells for Garden?
Preheat your oven to 200℉.
Place eggshells on a cookie sheet in a single layer.
Heat for 30 minutes.
Remove from oven and let completely cool.
How Long to Microwave Eggshells for Garden?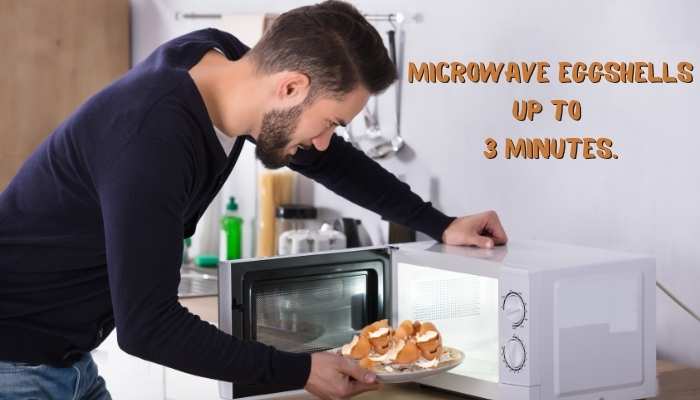 Thoroughly wash eggshells with warm water.
Place eggshells on a microwave safe plate in a single layer.
Microwave eggshells on high for up to 3 minutes.
Shells will be hot! Let them thoroughly cool.
This will sanitize them. If you hear any crackling or popping going on during microwaving this is because the eggs were not thoroughly washed prior to heating.
Do I Have to Bake Eggshells Before Using Them in My Garden?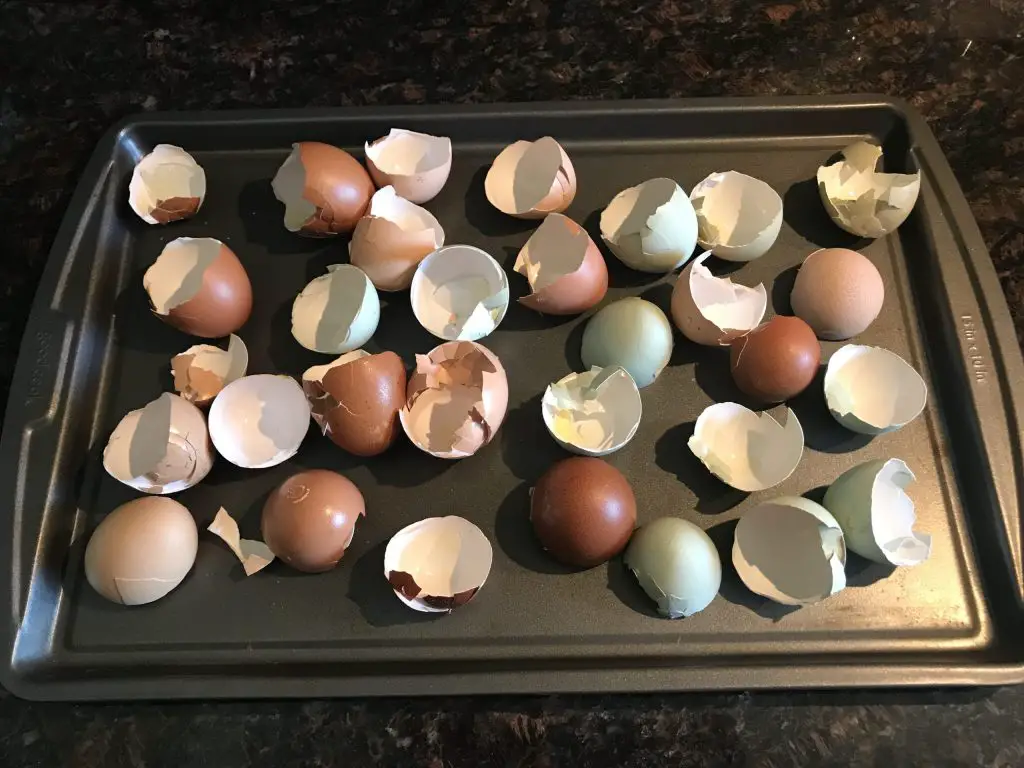 Baking eggshells prior to using in your garden helps speed up the process of the nutrients being absorbed by your plants root system. So, no, you do not need to bake them first, if you don't mind it taking several months for your plants to benefit from it.
Baking your eggshells also makes it easier to crush them!
How to Prepare Eggshells for Garden Step 3: Crushing Eggshells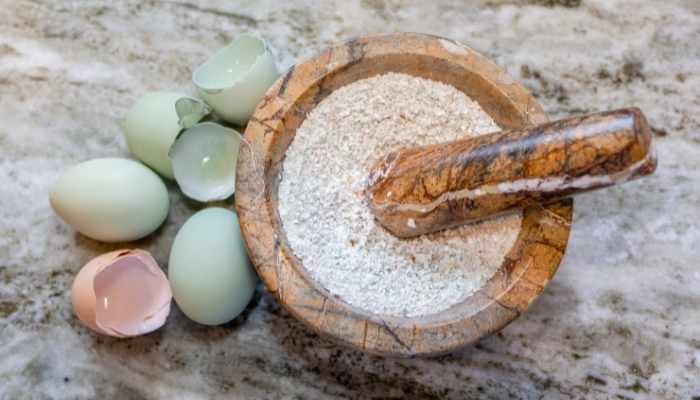 How do you crush eggshells? After drying your eggshells by either baking them in your oven or heating them in your microwave you need to crush them so the nutrients are more readily available for your plants. Top 3 methods for crushing eggshells include:
Crush the eggshells by hand
Use a blender or coffee grinder (preferred methods)
Use a mortal and pestle
Eggshells in Potted Plants
Eggshells can also be used in potted plants to help improve drainage, circulation and airflow to the plant root system. This is important for your plants nutrient uptake.
For larger planters, line the bottom of the container with up to 4 inches. Smaller pots should have at least 1/2 inch.
How to Prepare Eggshells for Garden Step 4: Adding Vinegar to Crushed Eggshells (Optional) for Immediate Benefits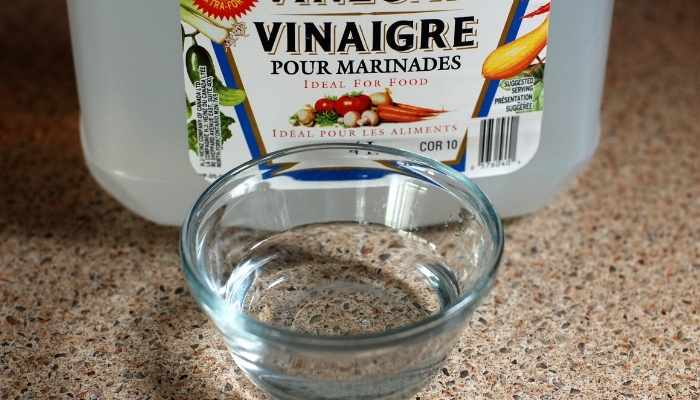 Add vinegar to powdered egg shells to make calcium readily available to your garden flowers, plants, fruits or vegetables. Vinegar is acidic and eggshells contain calcium carbonate. When the two react to form calcium citrate. This is water soluble and your plants root system will be able to utilize this right away.
Eggshell Fertilizer Recipe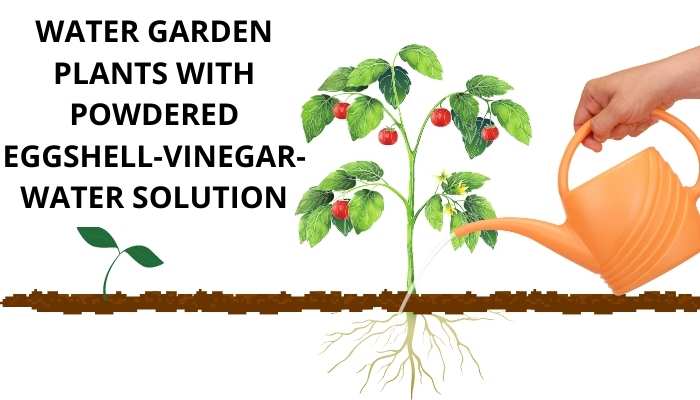 Take 4 TBS crushed eggshells and mix an equal amount of vinegar or apple cider vinegar to it.
Stir with a non-metal spoon until it forms a paste.
Let this set for a minimum of 1/2 hour. It will begin to foam right away as the acidic vinegar reacts with the crushed eggshells. (The vinegar is breaking down the calcium, releasing carbon dioxide into the air.)
Add this vinegar and eggshell mixture into 1 gallon of water that you will be using to water your plants.
Give it a good shake, until the solution is completely dissolved.
Use this solution to water your plants.
How to Prepare Eggshells for Garden Step 5: Adding Eggshells to the Garden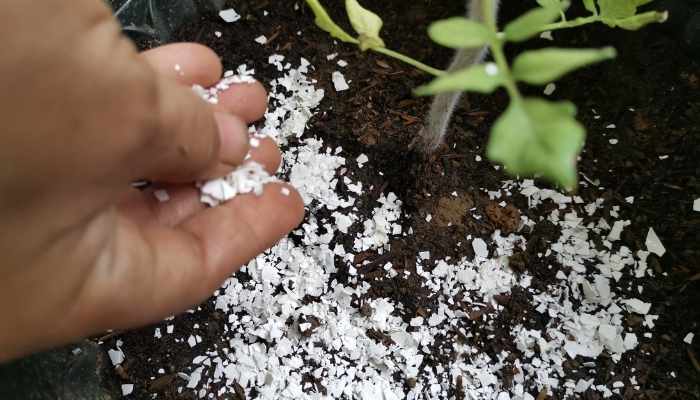 Now that you have prepared the eggshells for the garden, it's time to add it to the soil. There are two methods that you can use.
Sprinkle the eggshells around the base of each plant for a delayed release (up to 6 months).
Mix eggshell powder and vinegar in water to make the calcium immediately available to your plants.
I like to use both of these methods at the same time. Sprinkling crushed eggshells around the base of the plant also acts as a snail and slug repellant. Since crushed eggshells are very sharp to these pests, they will not want to pass over them, protecting your plant.
WHAT ARE EGGSHELLS
MADE UP OF?
CALCIUM (40%)
NITROGEN (0.04%)
MAGNESIUM (0.04%)
MICRONUTRIENTS:
COPPER, IRON,
SULFER, BORON,
ZINC, MANGANESE,
MOLYBDENUM
WHAT ARE EGGSHELLS MADE UP OF?
Another great way that you can utilize what you already have around the house (if you own chickens) is to use turn your chickens bedding and manure into garden soil! This article below has simple step by step instructions.
How often should I put eggshells in my garden?
The best time to add eggshells to your garden is when you are first planting. First, line your potted plants with 1/2″-4″ of crushed eggshells. Second, mix crushed eggshells into the garden soil. Then use the liquid form of eggshell calcium to thoroughly water your plants. You can reapply the liquid form every 4 weeks.
Can I put eggshells directly in my garden?
Eggshells can be put directly into your garden for a calcium boost. But depending upon how crushed the eggshells are will determine how quickly plants will benefit from it. Large eggshell pieces can take from 6 months up to 1 year for your plants to benefit, whereas the liquid form can be immediately utilized.
CONCLUSION: How to Prepare Eggshells for Garden-5 Simple Steps (+Photos)
Calcium is an essential nutrient that plants need to grow strong and healthy. You can provide calcium to your plants by using crushed eggshells. This article showed you how to prepare eggshells for garden. The 5 steps are:
Saving
Drying (sanitizing)
Crushing
Adding vinegar to make calcium water soluble
Properly adding it to your garden for the best results.
Fertilizer isn't cheap. Why not use what you have in your own home by adding calcium to your garden with eggshells. Start saving your eggshells!
---